International Book Town Festival
Saint–Pierre–de–Clages, Switzerland
25th – 28th of August 2016
For the last twenty–four years Saint–Pierre–de–Clages has hosted its 'Fête du Livre' during the last complete weekend of August, attended by almost a hundred book sellers from the town, other regions of Switzerland, and from France, Germany, Italy and Belgium.
This year they have also invited the I.O.B. to have its tenth International Book Town Festival in the Valais/Wallis region, between the mountains and the vineyards.
Participants will arrive on the evening of Thursday the 25th of August, and leave on Sunday the 28th.
This year the 'Fête' will be held under the patronage of Monsieur Léonard Gianadda.
In 1978 M. Gianadda founded the Fondation Pierre Gianadda in Martigny, a private museum with temporary art exhibitions (www.gianadda.ch). The Fondation also has permanent exhibitions divided into various areas: the Automobile Museum with its collection of cars, and the Gallo–Roman Museum which shows discoveries made during the building of the museum.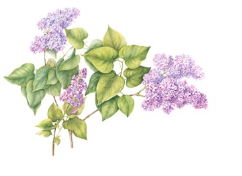 During the three days of the festival one of the I.O.B. members, Anita Walsmit Sachs–Jansen, a botanical watercolourist and illustrator of scientific botanical publications, will exhibit some of her work in l'Espace Arvoisie.
Anita's work has been selected for inclusion in the Highgrove Florilegium. This Florilegium was created under the umbrella of The Prince of Wales's Charitable Foundation and records, in a permanent way, the flora in the garden at Highgrove. Anita's work has also been selected for inclusion in the Transylvania Florilegium.
There will be many other activities. Hans–Jörg Lehner will create a labyrinth of books. There will be a celebration of the 40th birthday of the Swiss Scrabble Federation, and meetings with book illustrators, demonstrations of calligraphy, championship orthography, workshops, literary walks, etc.
On Saturday morning the I.O.B. will have its General Assembly.